Welcome to Floyd Management & Realty
Floyd Management & Realty, Inc. specializes in property management in the Granville County, North Carolina area. Whether you're an owner looking for a professional group to manage your property or a potential tenant looking for a place to call home, Floyd Management is here for you. We offer many different types of properties and our philosophy is to manage with a personal touch.

Featured Property: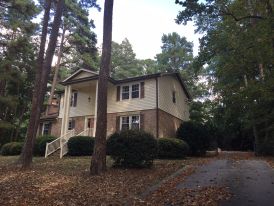 110 Fox Hollow Rd., Oxford, NC,

$1,800/month
4 Bedrooms/2.5 Baths
Stove, refrigerator, dishwasher, and washer/dryer provided. Heats by a heat pump and has some outside storage. Located in Green Acres.